---
April 2019

Josie Duncan and Pablo Lafuente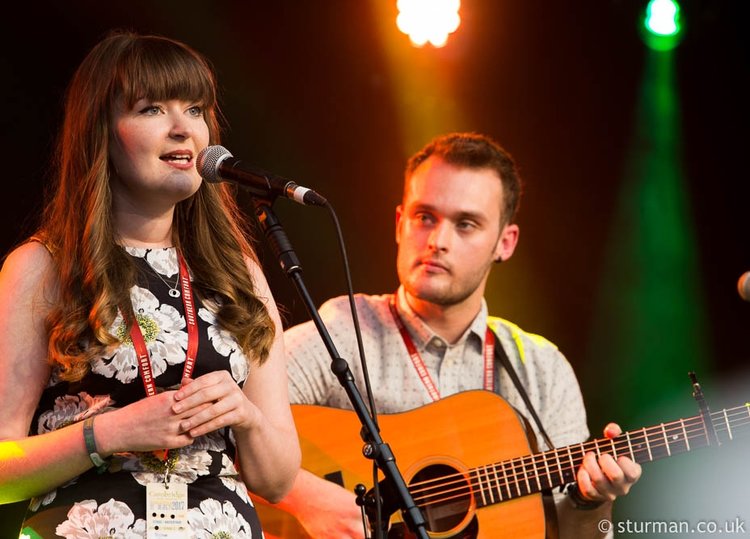 2017 BBC Radio 2 Young Folk Award Winners Josie Duncan and Pablo Lafuente are a vocal/guitar duo like no other. Calling the Isle of Lewis and Glasgow/Spain home, it's no wonder their music doesn't focus on one place or on one of the many strands of Scotland's web of traditions. They are well travelled, and well versed in music from across the land. On guitar and vocals in Gaelic, Scots and English, their music is a round tour, where centuries old ballads meet Gaelic Puirt A Beul, songs from the mines and cotton mills, as well as some original writing. Josie's voice, crystal clear with its slight island twang, is equally at home in any of these domains. Accompanied by Pablo's dynamic, sensitive guitar playing, they illuminate the lyrics. Their music, at times sparse and haunting, at others driving and all consuming, leaves audiences stunned. They are both accomplished musicians in their own right. Josie is a recent graduate of the Royal Conservatoire of Scotland, where she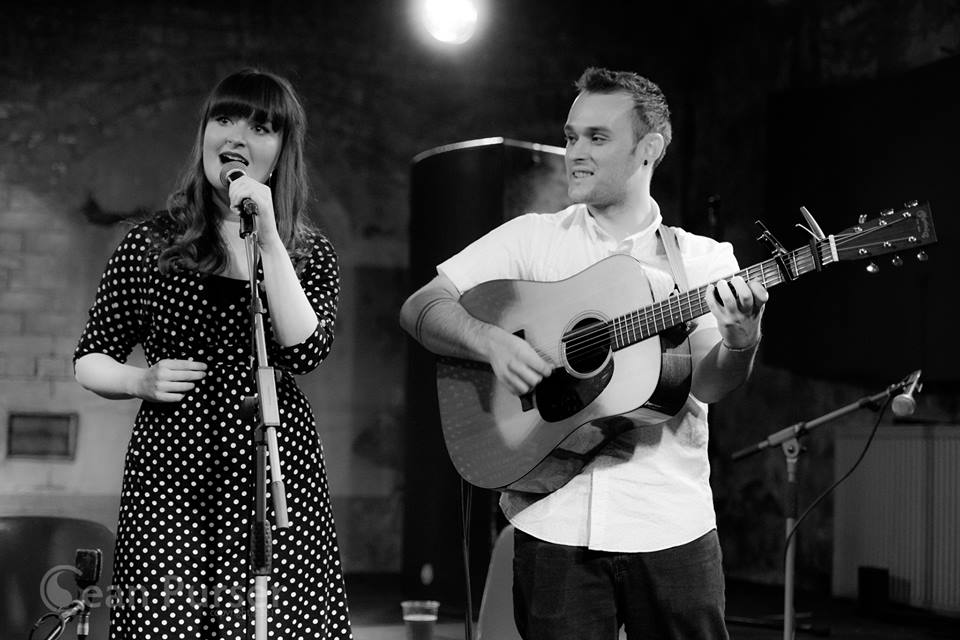 studied with some of the masters of the Scottish and Gaelic traditions. She has toured extensively, performing at festivals and venues in Europe, Canada and America. Her other projects include a collaboration with innovative Gaelictronica band Inyal, and Blasta, a showcase of singers of the Isle of Lewis commissioned by this year's Festival Interceltique de Lorient. Pablo's experiences are no less varied. Of Spanish origin, he has put down cultural roots in Scotland, exploring the tradition to its deepest core. Since completing his studies of guitar and fiddle at the National Centre for Excellence in Traditional music Pablo has been in high demand, playing, recording and touring internationally with artists including: The Outside Track, Barluath, Sketch and Spanish Gaita extraordinary Anxo Lorenzo. Since joining forces in 2016 Josie and Pablo have taken the scene by storm, quickly becoming one of Scotland's most in-demand live acts at festivals and venues across the country and in 2017 were nominated for 'Folk Band Of The Year' at the 'MG Alba Scots Trad Music Awards'. In their short time together they've delighted the audiences of BBC Radio 2, Celtic Connections, BBC Proms In The Park, Cambridge Folk Festival, Sofar sessions, and a host of venues across Scotland.
---
March 2019 Jackie Oates

Jackie Oates is a singer and fiddle player hailing from Staffordshire. Her unique treatment of English ballads and songs, and pure, haunting singing style has established her at the forefront of the new English folk revival.
Since appearing as a finalist in the BBC Radio 2 Young Folk Awards 2003, she has performed extensively at festivals and venues across the country and beyond, in a solo capacity and with her band. She was a founder member of Northumbrian group and Mercury nominated Rachel Unthank and the Winterset, Jackie is now a permanent member of the folk super-group The Imagined Village as well as touring in her own right.
In 2008 she released her second album 'The Violet Hour' which was followed by a swathe of glowing national reviews, with the album going on to be one of Mojo's top ten folk albums of the year.
---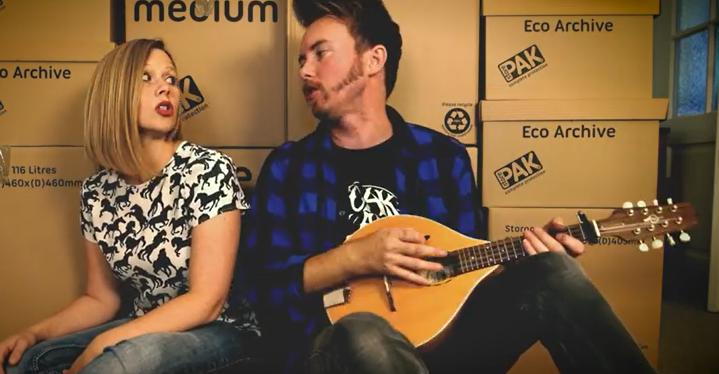 Three times nominated in the BBC Radio 2 Folk Awards and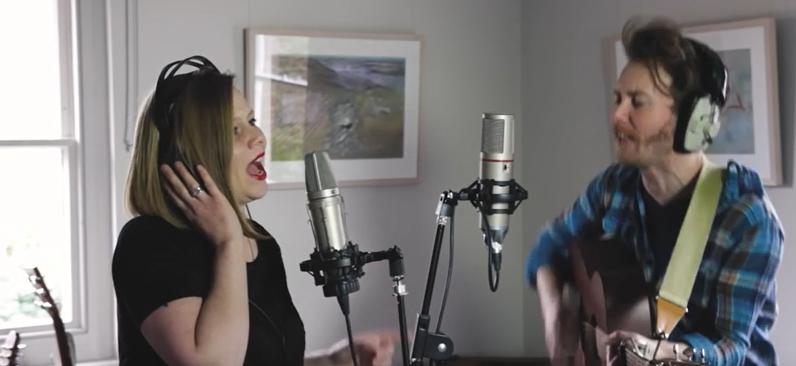 double winners of the Spiral Earth Awards Megson draw heavily on their Teesside heritage to create a truly unique brand of folk music. The husband & wife duo bring an infectious mix of heavenly vocals, lush harmonies and driving rhythmic guitars. Comprising Debs Hanna (Vocals, Whistle, Piano Accordion) and Stu Hanna (Guitar, Mandola, Banjo) Megson have gained fame on the British folk scene, not only for their arresting & intelligent songwriting, but for their exquisite musicianship and northern humour. As fRoots Magazine puts it 'if you don't like the music here then you have a problem' .
---
Calan, December 2018
---

Katriona Gilmore and Jamie Roberts November 2018 and March 2014

Since then, the duo have toured Canada and mainland Europe, played some of the UK's biggest acoustic festivals, toured with folk rock legends Fairport Convention and won countless accolades for their genre-spanning work.
---
Lucy Ward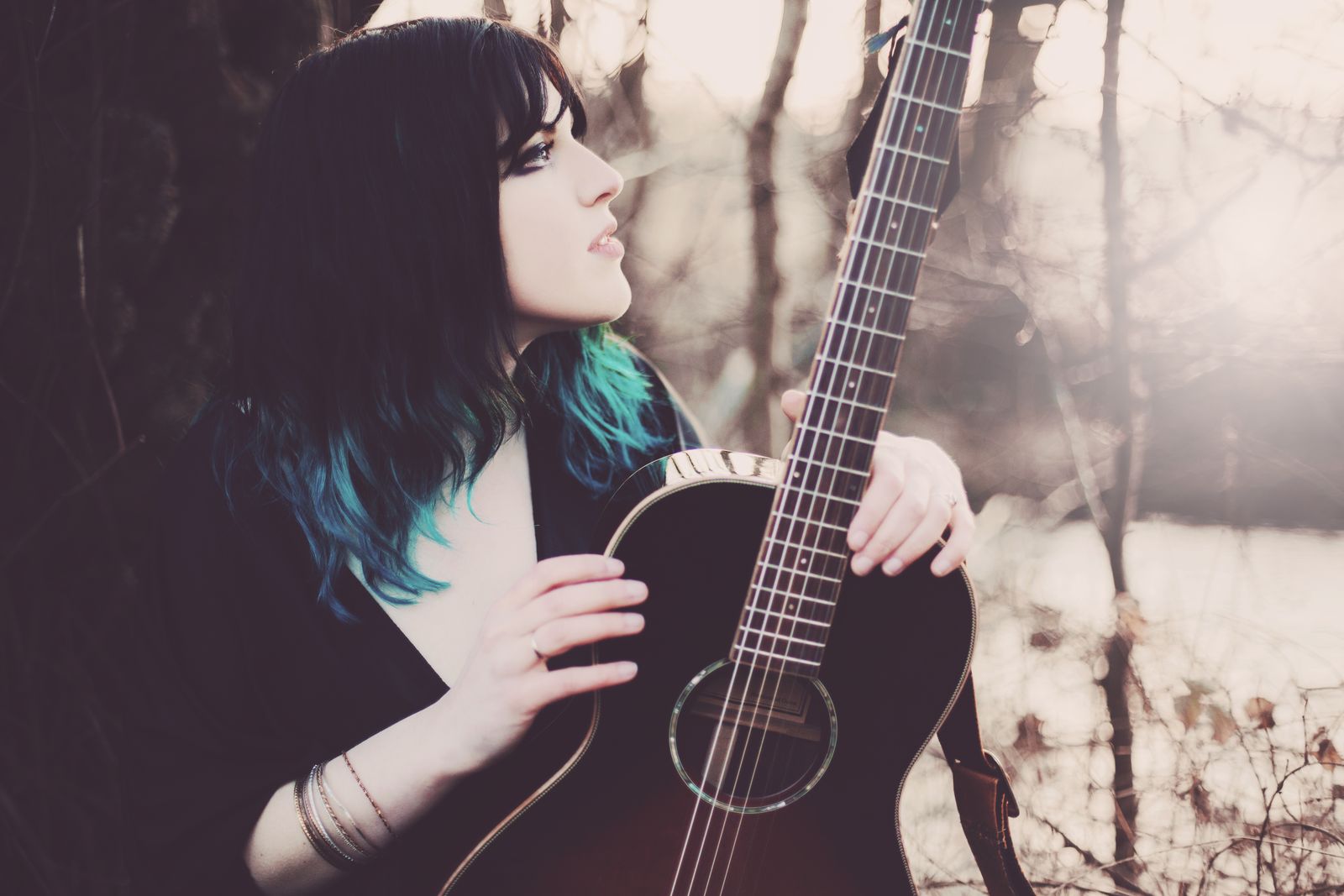 October 2018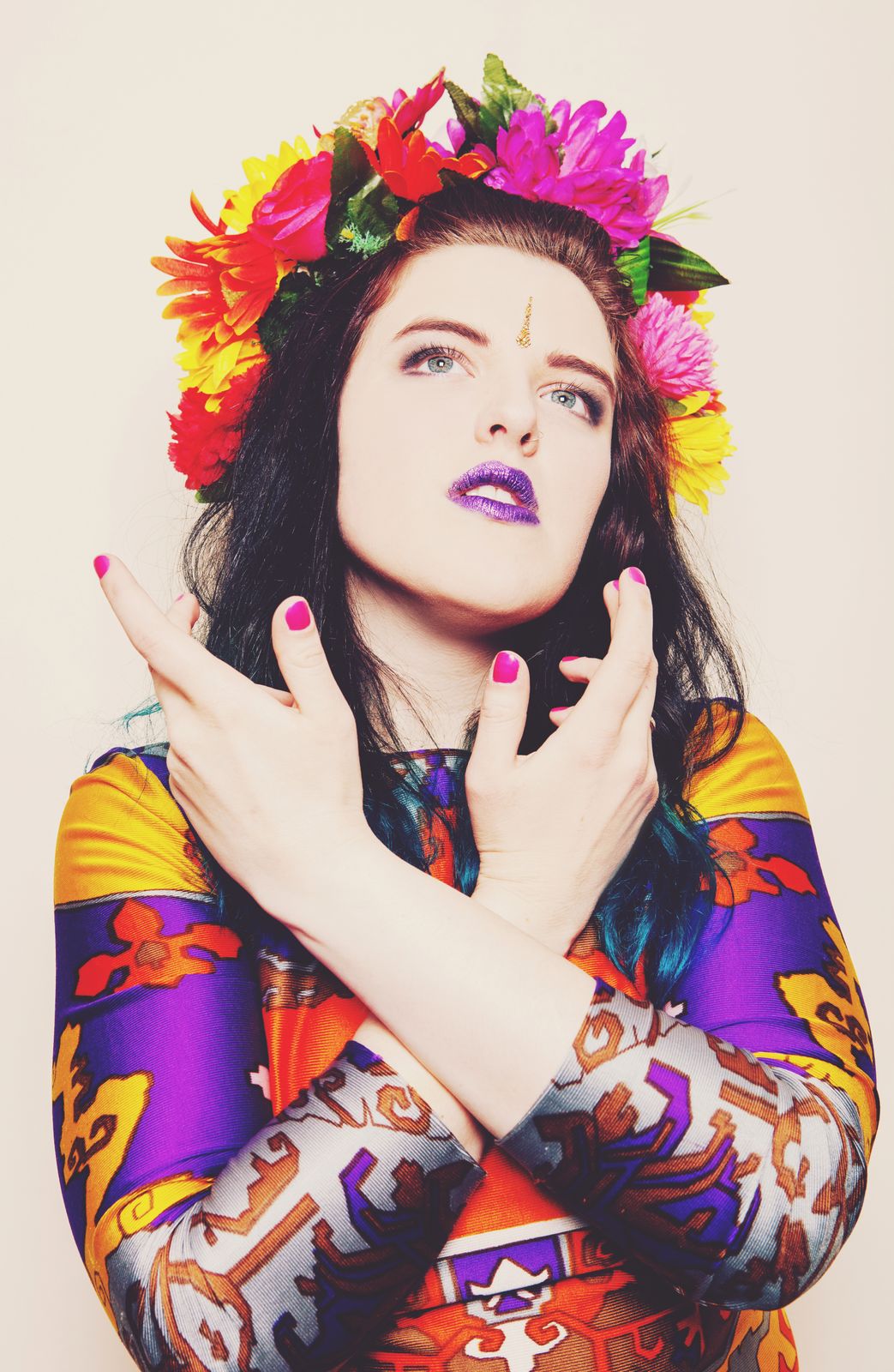 Lucy Ward is an award winning singer-songwriter from Derby. She plays guitar, ukulele and concertina but considers her voice to be her first instrument.

After getting her first guitar at the age of 14, Lucy ventured into acoustic clubs, it was there that she first heard the traditional music that she now loves. Captured by the lyrics and stories of traditional song Lucy delved further into the world of folk music, visiting clubs and sessions up and down the country before getting booked to play gigs in her own right. In 2009 Lucy reached the final of the BBC Young Folk Award and she hasn't looked back since!

After winning the Horizon Award for best newcomer at the 2012 BBC Radio 2 Folk Awards, Lucy's career has gone from strength to strength establishing her as one of the hottest performers on the UK Folk scene, pulling a full capacity audience for her Cambridge Folk Festival debut.
---
Jimmy Aldridge and Sid Goldsmith September 2018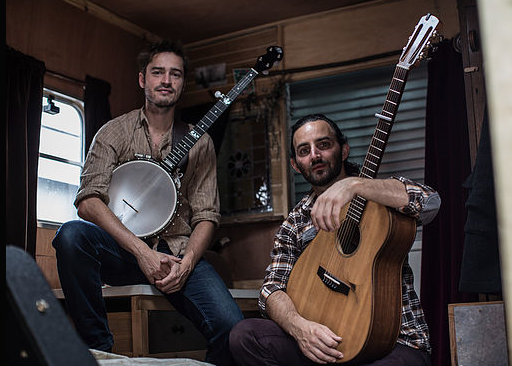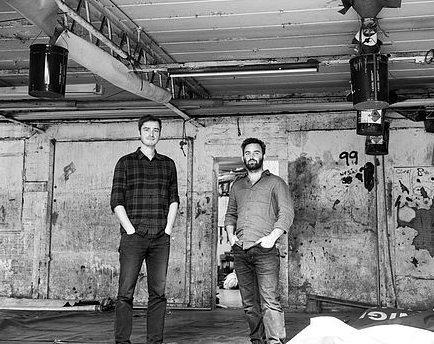 Jimmy Aldridge and Sid Goldsmith are one of the finest duos to have emerged onto the British folk and acoustic scene in recent years. Their combination of outstanding vocal work, sensitive instrumentation, and a powerful social conscience has brought them widespread critical acclaim.

In the main they play traditional music that originates from the British Isles on guitar and banjo, the combination this and their great vocal harmonies are really superb. Their performance of these songs is top notch and they are genuinely a real joy to listen to…In short, they're brilliant!
---
The Outside Track April 2018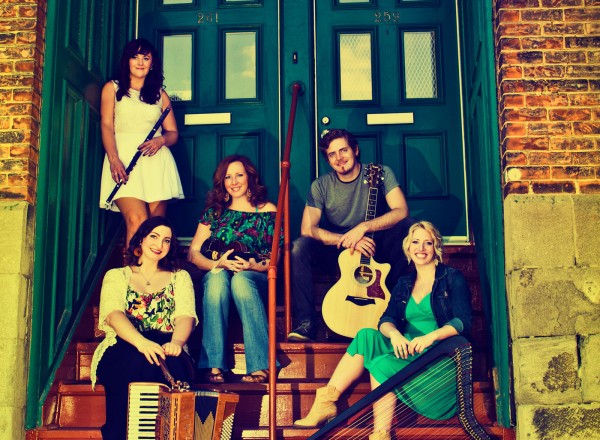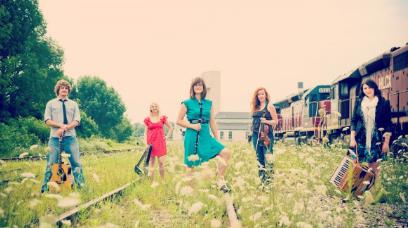 A stunning synthesis of virtuosity and energy, The Outside Track's marriage of Canadian, Scottish and Irish music and song has been rapturously received around the work. Hailing from Scotland, Ireland and Cape Breton, its five members are united by a love of traditional music and a commitment to creating new music on its foundation. Using fiddle, accordion, harp guitar, flute, step-dance and vocals, these five virtuosos blend boundless energy with unmistakeable joie de vivre. The line-up comprises Teresa Horgan, Mairi Rankin (Beolach), Ailie Robertson (Live Ireland Winner, BBC Young Trad finalist), Fiona Black (BBC Fame Academy Winner) and Cillian O'Dalaigh.
---