Saturday 2nd of December 2017 at 8 p.m. at
The Talbot Theatre,
Whitchurch Leisure Centre

The Melrose Quartet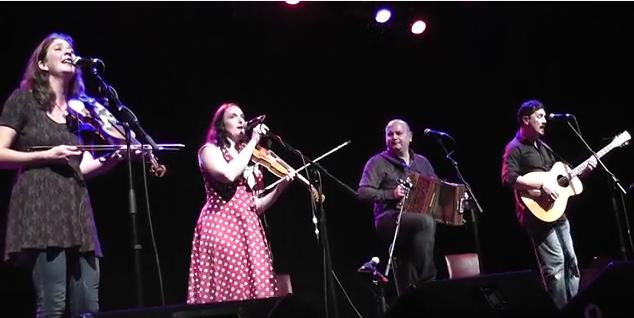 Melrose Quartet are truly an all-round folk act, with both tight a capella harmony and energy-packed instrumentals. They comprise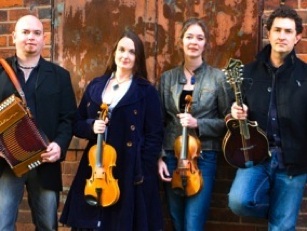 leading English musicians Nancy Kerr (2015 BBC Folk Singer of the Year), James Fagan, Jess & Richard Arrowsmith with twin fiddles, guitar and bouzouki, melodeon and four strong voices. The band present a bold take on old and new English songs and tunes, with a powerful treatment of traditional material alongside some of the best modern song-writing in the folk world. They reliably delight and tantalise their audiences with the infectious warmth and sparkle these four seasoned musicians feel when they unite.
In concert, Melrose Quartet perform a diverse repertoire, featuring music from their acclaimed debut album '50 Verses' . There are carousing chorus songs, lively dance tunes, ancient stories and modern pieces written in celebration of everything from weddings & birthdays to issues that affect all of our 21st century lives. This is music for everybody.
Where is Whitchurch Leisure Centre? Click here
---